Unbelievable! It's already 2011. 2010 really did fly by…..the years truly do get faster as you get older it seems.
I hope everyone has a great 2011! and hopefully, everyone spent their new years in amazing ways already! I know I sure did!
On the first day of 2011, I spent it in the mountains, carving my way around on a snowboard =) The snow was PERFECT and
company was amazing. Could I ask for much else on a snowboarding trip or start of a new year? absolutely
not! This was also the first snowboarding trip I had with a helmet..and DAMN..that sh*t works! haha. I had a pretty awesome fall near the lift, (where everyone could see me)..but thanks to my awesome helmet (as you can see on the right)….I was barely rocked. Folks..I HIGHLY encourage this helmet thing haha. Why didn't I use a helmet before?? It would have saved a TON of pain and scary thoughts of if I was going to get a concussion or something… O__o
Anyway.. as for 2011…I should probably set a New Years Resolution…and that will be…blog more =)
Even with my drastic drop of writing blogs this past year, my blog is still getting a ton of views:
(according to wordpress)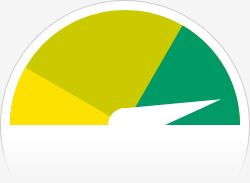 The Blog-Health-o-Meter™ reads Wow.
"This blog was viewed about 34,000 times in 2010. If it were the Taj Mahal, it would take about 4 days for that many people to see it.

In 2010, you wrote 23 new posts, growing the total archive of this blog to 245 posts.

Your busiest day of the year was December 27th with 351 views."
So.. to start of the year on my blog, I'd like to thank all of you for reading my blogs! I alwaysss love reading comments and love knowing that my writing has gone far enough to entertain those that follow =)
Thanks everyone, and have a happy new year! 2011…here I come!